Leading the next generation of mobile gaming
Gaming Realms is focused on becoming a leading licensor and distributor of games to the regulated global gaming market. Listed on the London Stock Exchange and with operations in the UK, U.S. and Canada, Gaming Realms creates and licenses innovative games with mobile-first customer experience.
Content is hosted and distributed through the proprietary Remote Gaming Server ("RGS"), hosted across seven territories globally, allowing our games library to be licensed and distributed to the largest gaming operators in the world.
Through its unique IP and brand partnerships, Gaming Realms is bringing together the very best entertainment and gaming verticles in the Real Money Gaming space, building its distribution strategy focused on delivering growth.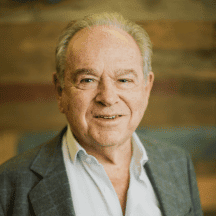 Michael Buckley
Executive Chairman
Michael Buckley was Chairman of Cashcade, founded in 2000. Cashcade became a leading UK-based online gaming company prior to its sale to PartyGaming plc in 2009 for an aggregate sale consideration of £96m for shareholders.
Michael has invested in and been Chairman of a number of public companies. These include SelecTV plc, a producer of comedy and comedy drama series for television such as Lovejoy, Birds of a Feather and The New Statesman. SelecTV invested in a consortium which in 1991 won the franchise to create Meridian Television of which Michael was a founding Director. He was also Chairman of Pacific Media plc, which invested in a number of internet backbone companies in Asia during the 1990s as well as creating a chain of movie theatres in South East Asia in partnership with United Artists Theatre Circuit Inc. Michael has held other public and private company directorships, having obtained a professional qualification as a chartered accountant in the UK.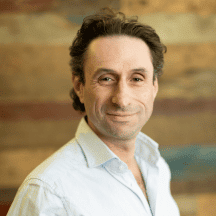 Mark Segal
Chief Executive Officer
Mark Segal joined Gaming Realms in May 2013 having left bwin.party as Finance Director for the bingo vertical. Previous to that Mark was Finance Director of Cashcade until it was acquired by PartyGaming plc in July 2009. Mark was responsible for the full finance function, including commercial negotiations, business intelligence and operational support in the business, and was involved in the sale to PartyGaming plc and acquisition by Cashcade of Independent Technology Ventures in July 2007. Prior to joining Cashcade, in May 2005, Mark spent five years at the accountancy firm Martin Greene Ravden, where he qualified as a chartered accountant in 2003.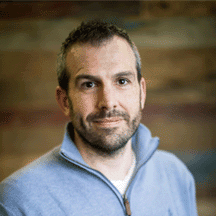 Geoff Green
Chief Financial Officer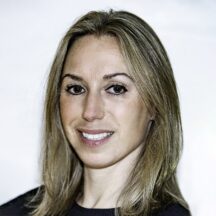 Anna Massion
Non-Executive Director
On November 1, 2022 Ms. Massion was appointed as a member of the board of the Company. Ms. Massion currently serves as an Independent Non-Executive Director on several boards including Playtech, PLC, PlayAGS, and Artemis Strategic Investment Corp. Previously, Ms. Massion was a Senior Analyst for PAR Capital Management from February 2014 through June 2019. Ms. Massion has also served as a Director of Gaming, Lodging and Leisure Research at Hedgeye Risk Management, LLC from November 2008 through February 2014, Vice President/Senior Research Analyst at Marathon Asset Management from April 2008 through October 2008 and at JP Morgan from September 2001 through March 2008 as a Vice President on the Proprietary Trading Desk from 2004. Ms. Massion holds a Bachelor of Science in Economics, Concentration in Finance, Minor in Russian and a Master of Business Administration in Finance, Major in Finance from The Wharton School at the University of Pennsylvania.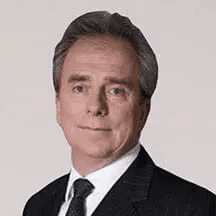 Jim Ryan
Non-Executive Director
Jim Ryan is the CEO of Pala Interactive, LLC a real money gambling operator and B2B platform provider focused on the US regulated online gaming market. Prior to Pala Interactive, Jim was the Co-CEO of bwin.party digital entertainment plc. He has spent the last 21 years of his career in leadership roles within the online gaming sector. Jim has led a number of the industry's largest merger and acquisition transactions which include the merger of PartyGaming plc and bwin, the acquisitions of Cashcade (Foxy Bingo) and the World Poker Tour and the sale of St Minver Limited to GTECH. Jim held senior posts at four publicly listed companies. In addition to his role of CEO of PartyGaming plc and Co-CEO of bwin.party digital entertainment plc he was President and Chief Executive Officer of Excapsa Software Inc. and as Chief Financial Officer of CryptoLogic Inc. and Chief Financial Officer of SXC Health Solutions Corp and was CEO of St. Minver Limited. Jim also held senior management posts at Procuron Inc., Metcan Information Technologies Inc. and Epson Canada Limited. Educated at Brock University (Goodman School of Business) in Ontario, Canada, where he obtained a business degree with first class honours, Jim obtained professional qualifications as a chartered accountant and certified public accountant from the Canadian Institute of Chartered Accountants.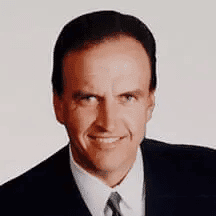 Mark Wilson
Non-Executive Director
Mark Wilson is a strategic adviser and investor in media, gaming and real estate. Mark has held multiple senior leadership positions, serving as CEO of Television Games Network, Executive Chairman of Music Choice International, President of Hubbard Enterprises, Managing Member of New Mexico Gaming LLC, and General Counsel and Corporate Secretary of Churchill Downs. He received a Juris Doctorate from the University of Louisville.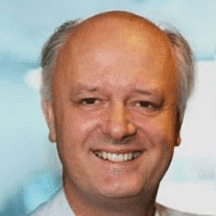 Mark Blandford
Non-Executive Director
Mark was the owner of a traditional 'bricks and mortar' bookmaker's chain for over 15 years, then recognised the potential of the internet in the mid 1990's. In 1998 he founded Sportingbet.com, and in 2001 floated the company on AIM. Mark stepped down from the Board of Sportingbet in 2007 before its eventual sale in 2013 for £485m, with the assets being split between William Hill and GVC. In 2002, Mark was awarded AIM Entrepreneur of the Year. After stepping down from the board of Sportingbet, Mark has become an active, successful and widely followed investor in the digital pay2play entertainment space.